---
Baltic Outlook
September 2017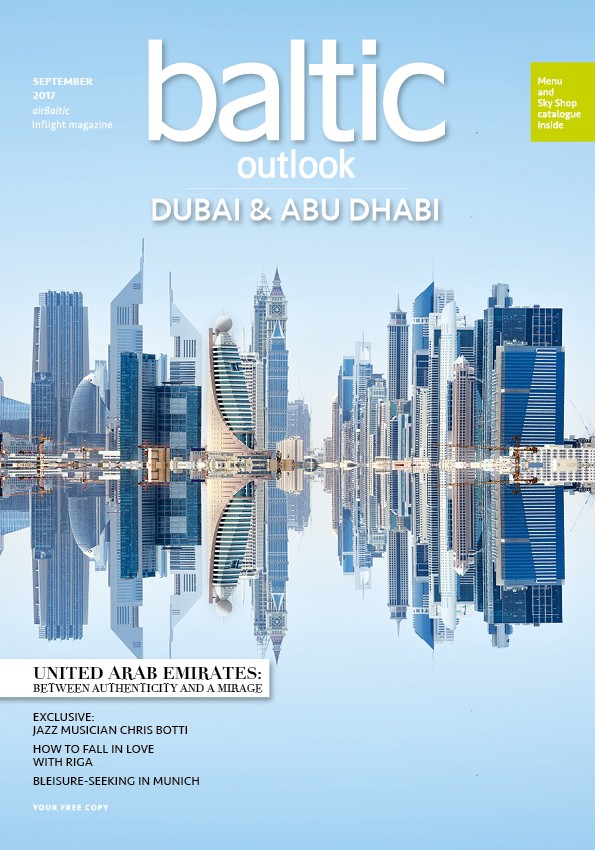 News in brief
New destinations for summer 2018
Extend your summer with charter holidays
New flights to the United Arab Emirates
Fly to London this autumn in style
Time to plan your skiing holidays
Dear Guests,
airBaltic recently set a new world record: the turnaround time for the inaugural commercial flight of the latest addition to our fleet, already our sixth Bombardier CS300 aircraft, was done in only 50 minutes. After that achievement, a seventh Bombardier CS300 joined our fleet last month. Now with seven new aircraft, most of our guests will be able to enjoy the most modern jet aircraft.
Passing on knowledge
Safety is the top priority for airBaltic. In order to keep up to high standards, every year all crew members have to pass theoretical and practical safety and emergency training courses. Agris Kalējs has worked as a cabin crew member for almost 20 years, and for the past seven of those years he's been passing on his knowledge to both new and long-term colleagues. In this interview he reveals how safe are we on board and how aviation has changed in the past 20 years.