---
News in brief
Dubrovnik – the Pearl of the Adriatic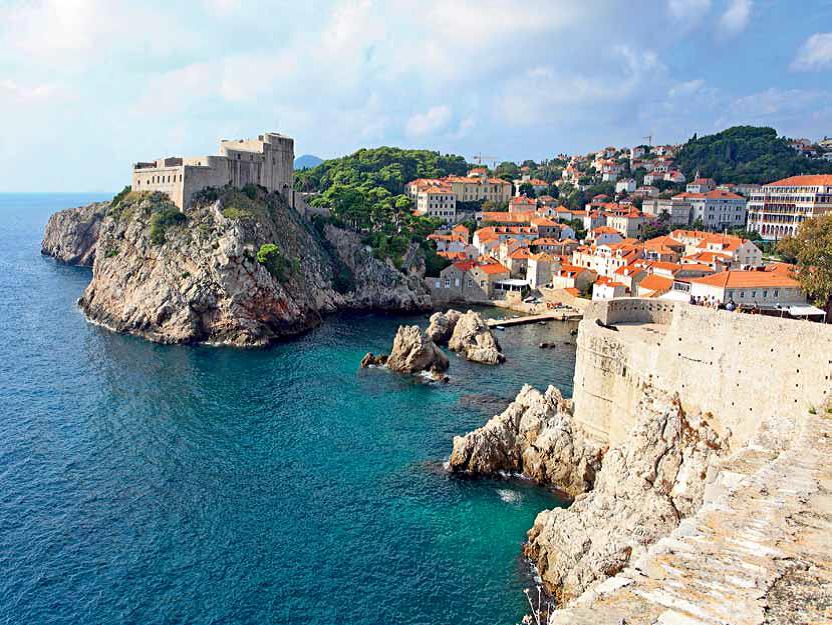 Charming Aalborg for your spring break
Poprad, the gateway to the Tatras
Freeze that price on winter flights
The perfect gift for the holiday season
Dubrovnik – the Pearl of the Adriatic
George Bernard Shaw once said that "those who seek paradise on Earth should come to Dubrovnik", the beautiful Croatian city that is also known as the Pearl of the Adriatic. Dubrovnik is best known for its breath-taking Old Town, and it is hard not to be impressed when walking along the ancient city walls that have protected a civilised, sophisticated people for centuries. Nestled between the Adriatic Sea and the Dinaric Alps, Dubrovnik is an accessible and affordable destination for many travellers. While swimming in the clear and warm sea will surely refresh you, there are also plenty of adventurous activities – climb the walls that surround the Old Town or Mount Srđ to catch a splendid view, or visit the Dubrovnik Summer Festival.
---
Dubrovnik route will begin operating on May 26, with one-way ticket prices starting from EUR 99.
---
Charming Aalborg for your spring break
While Aalborg is only the 4th largest city in Denmark, it is by far the most vibrant and interesting town apart from the capital. You can explore centuries of Danish culture in a city that has developed from a fortified trading post and fisherman's town into a classic manufacturing base and a modern centre of culture and education. Aalborg is a relatively small town for a city holiday, but it has plenty of offerings to keep you busy and entertained throughout your stay, regardless of whether you like to party, study architecture or simply fancy a nice time in a charming city full of activities and sightseeing attractions.
---
airBaltic will launch its Aalborg route on April 18. Flights will operate once a week, with ticket prices starting from EUR 69.
---
Poprad, the gateway to the Tatras
We have just launched a new route between Riga and beautiful Poprad, Slovakia. Located at the foot of the High Tatra (or Tatras) Mountains in the northern part of the country, Poprad is known for its picturesque historic centre and as a holiday resort. The Tatras, for their part, are a sort of mini-Alps that provide breath-taking scenery throughout the year, plus a whole lot of outdoor activities. Poprad is thus the perfect destination for a wonderful winter holiday with lots of skiing and snowboarding. However, if you are more of an indoor traveller or prefer water activities, then the Tatra Gallery and the AquaCity water park will also keep you occupied. In addition, the Caffè Trieste, located inside a bell tower dating from 1658, provides the best Italian coffee in town!
---
airBaltic operates one weekly return flight to Poprad on Saturdays, with one-way ticket prices starting from EUR 55. In addition, you can bring your ski equipment with you on flights to Poprad at no additional charge!
---
Freeze that price on winter flights
You have found the perfect offer at airbaltic.com but are not yet sure of your friends' plans for that weekend? No worries, we have just the right proposition for you. Freeze my price lets you book your flight and postpone payment for up to 48 hours. A handy option for those who want a little more time to find a matching hotel deal, learn a bit more about their destinations or simply finalise their travel plans with friends and family.
---
To secure your price, pay only EUR 8.99 if using an airBaltic Payment Card or EUR 14.98 if using other means of payment. To pay for your flight within the 48-hour period, enter the Manage my booking section at airbaltic.com.
---
The perfect gift for the holiday season
airBaltic has prepared something special – the airline's travel gift e-vouchers are the perfect present for fulfilling the travel dreams of your parents, children, friends and other loved ones. Gift e-vouchers are available on all airBaltic flights for only EUR 35 and through airbaltic. com for any other desired amount. airBaltic gift e-vouchers can be used to book flights together with additional services, and they can be spent as either the sole means of payment or as partial payment for a larger sum.
---
Purchase airBaltic gift e-vouchers through our onboard Sky Shop, at airbaltic.com or at the airBaltic ticket office at the Riga International Airport.
---