---
News in brief
*New direct destinations are up and running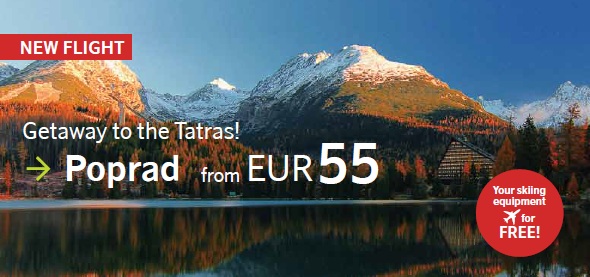 *New winter timetable
*The perfect gift for fulfilling travel dreams
*Start your Christmas shopping early
New direct destinations are up and running
November marks the month when airBaltic expands into the Baltics with new direct routes from Lithuania and Estonia. That is good news for those who wish to explore these two countries. airBaltic now offers direct flights from Vilnius to Amsterdam and from Tallinn to Paris, and in collaboration with codeshare partners KLM and AirFrance passengers can extend their travel to the whole network of these airlines. For residents of the Baltic countries, this makes stunning Paris and intriguing Amsterdam even more accessible, providing additional leisure and business travel connections.
---
Direct flights operate every week on Thursdays, Saturdays and Sundays, with tickets available from Vilnius to Amsterdam at prices starting from EUR 49 and from Tallinn to Paris starting at EUR 69
---

New winter timetable
From October 26, airBaltic switches to its winter flight schedule which, as always, is designed to offer the most convenient flight times for local pasengers flying in and out of Riga and effective connections throughout Europe via the airline's Riga hub. The winter schedule to many European destinations has been significantly improved for both business and leisure travellers. One of the new routes from Riga this winter is Vnukovo airport in Moscow, which will be served in cooperation with the codeshare partner Transaero. Another newcomer is Poprad, the skiing destination in the Tatra Mountains, which will be served as of the
middle of December.
---
Check out the full new schedule and book tickets at www.airbaltic.com
---

The perfect gift for fulfilling travel dreams
With the Christmas season fast approaching, airBaltic has something special to offer. The airline's travel gift vouchers are the perfect gift for parents, friends, newlyweds and other persons who are dear to your heart. With an airBaltic gift e-voucher, one can book flights together with additional services at www.airbaltic.com.
---
Gift vouchers available in our onboard Sky Shop, at www.airbaltic.com and at airBaltic ticket offices for only EUR 35.
---
Start your Christmas shopping early
The romance of the holiday season is coming alive at Christmas markets all across Europe. Sweet smells of gingerbread waft through the cold air as master artists sell their handmade ornaments and other crafts in wooden stalls. Visitors sip on Glühwein (a spiced and mulled hot wine beverage) while local choirs chant Christmas carols. Does this sound like a perfect precelebration outing? airBaltic serves a wide range of destinations with world-class Christmas markets, including Riga, Berlin, London, Prague, Brussels, Budapest and many more.
---
Flights to European capitals operate every day with prices starting at EUR 29. For the full flight schedule, go to
www.airbaltic.com/timetable.
---