---
Baltic Outlook inflight magazine
November 2017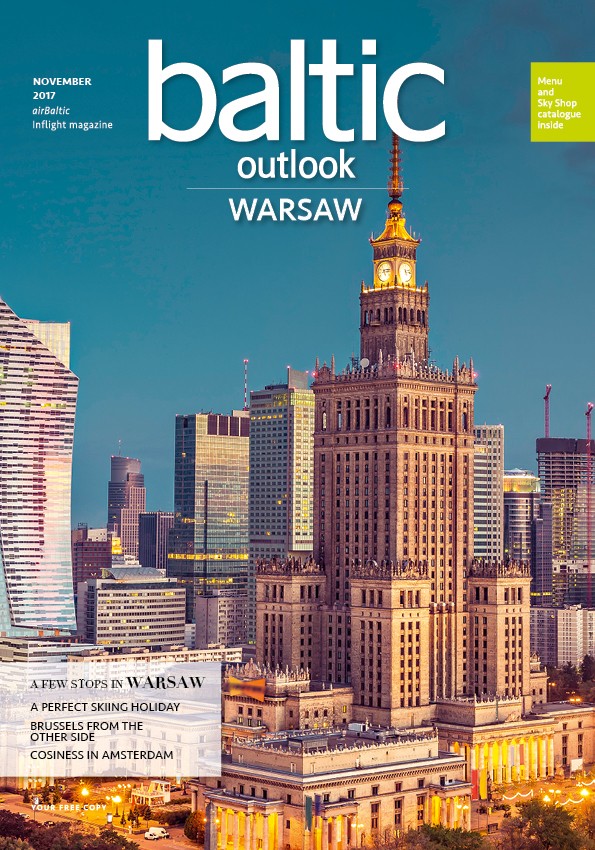 Dear Customer,
2017 has been a tremendous year for airBaltic. Brand-new aircraft entered our service, we launched 13 new routes, and now we have also been named Regional Airline of the Year by CAPA – the first award for our recent work. Receiving this award, which recognises our regional leadership and innovation, is a big honour for the airBaltic team.
Where to catch the sun this winter?
Time to plan your skiing holidays
Flights to Liepāja continue over the winter
The Best Flight Ever!
Madara Brigzne, who has worked as a flight attendant at airBaltic for ten years, is convinced that being a flight attendant is much more than a job at which the greatest satisfaction comes from passengers who leave the airplane saying, 'This was the best flight!' Here she tells us what goes on behind the scenes at her job.