Meet Our New
Bombardier CS300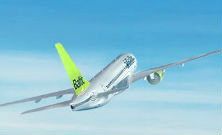 Our fleet is about to be joined by brand new Bombardier C Series aircraft, and we're excited beyond words. Outstanding performance, admirable efficiency and maximum comfort — these are just some of the characteristics that speak for the capabilities of the CS300.

To hear all the latest details, make sure to sign up for the newsletter!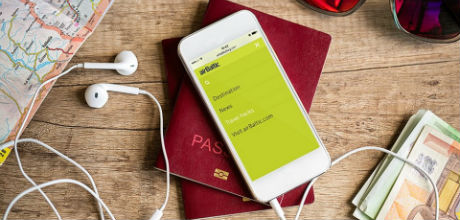 Discover the airBalticBlog
Wondering where to go next? Let us inspire you! Read our blog for travel hacks, insider tips and more exclusive content. Continue reading.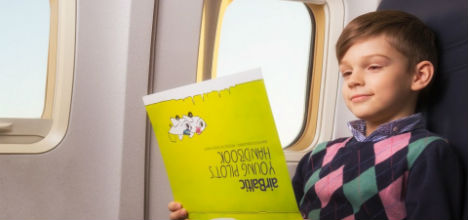 Tips for Travelling With Kids
Flying with kids doesn't have to be a hassle. Follow our tips to make air travel much easier, and to keep your offspring happy. Continue reading.
Our New Subscription
Sale Alerts
We'll share details about upcoming sales with you in advance, so you'll be the first to know.
The Choice is Yours
If you're no longer happy with receiving e-mails from us, you can unsubscribe any time.
100% Confidentiality
Your data is safe with us – we will never share your details with third parties for marketing purposes.
No Spam Guarantee
Your mailbox remains clean: we'll only send you offers that might interest you.
We're almost there…
To complete the sign-up process, please click the confirmation button in the e-mail we just sent you.
Didn't receive anything?
Click here to resend the e-mail.