---
Shipping animals as cargo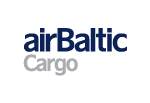 airBaltic is an EU-authorised animal carrier (transporter authorisation no. 067731) that provides the option to transport animals in the cargo hold as manifested cargo.
Outside Latvia, Estonia and Lithuania this service is available via our partners - airfreight forwarders or agents. If you wish to send or receive animals as cargo you have to contact our agents to make an order. As this service may differ from agent to agent, we have listed all our partners for you to find the best service possible. Please refer to the list of Sales agents.
If you wish to transport animals from Latvia, Lithuania or Estonia, we recommend you contact agents in possession of a Live Animal Regulations training certificate from the International Air Transport Association (IATA LAR). They will advise you about special packaging, documentation and requirements for live animal shipments, quote a price and provide a reservation service.
If you wish to transport your pet in the cabin (as hand luggage) or the cargo hold (as checked baggage), please refer to the section Travelling with pets.