Join airBaltic, apply for
IT Security Analyst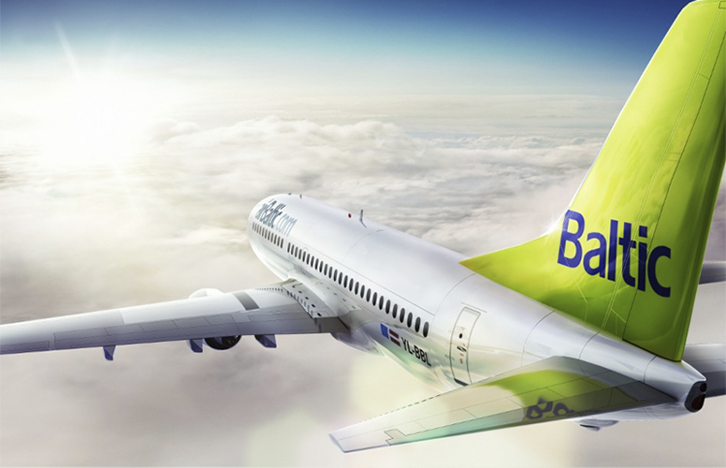 AirBaltic is one of the most desirable employers in Latvia. For several years we have been recognized as the Top Employer in various nationwide surveys. Stable company with more than 20 years of experience on the market and big promises for the future. We are dynamic and multinational – representatives from 30 nationalities are currently working with us. Our employees skills, knowledge, and competencies are the heart of our company's performance management process.
airBaltic is looking for an IT Security Analyst to join its team of experts supporting a broad range of IT systems, applications and technologies. The focus of the position will be on operating IT security related systems and processes, updating security policies, auditing security compliance and delivering IT security related knowledge to end users. The position is part of the Information Systems department, reporting to Head of IT Operations.
Based on the chosen candidate's profile and preferences, duties can include all or some of the following items:
Ensure system and process compliance with approved security policies and maintain associated registers and catalogues
Participate in development and improvement of IT Security policies and procedures
Set up, administer and operate IT security related tools, applications and services
Prepare informational materials and deliver IT security awareness trainings to end users
Follow regulatory environment and IT security trends, ensure relevant projects are aligned with business requirements and implemented
Ensure maintenance of an appropriate level of documentation for supervised servers and systems
As a member of the IT Operations team, participate in the definition and evolution of airBaltic IT infrastructure
Optional Qualifications (any of them regarded as an advantage):
Experience with administration or operation of IT security related system (e.g. access control, firewall, end-point protection, mobile device security, encryption, SIEM, vulnerability scanners)
Experience in auditing
Experience in reporting and analytics
Understanding of TCP/IP network stack and web technologies
Knowledge of programming or scripting languages
Knowledge on aviation related IT and business processes
Knowledge on IT management, IT security or IT operations frameworks, standards and best practices (e.g. ISO 27000, ISO 20000, ITIL, COBIT, OWASP, OSSTMM, DevOps, Scrum, Kanban)
IT security related certifications from reputable organizations (e.g. ISACA, ISC2, EC-Council, GIAC)
Requirements:
3 or more years of experience in IT Security, IT Operations or IT Audit
University degree in IT, mathematics, management, law or other related field, or equivalent or equivalent qualification level gained through practical experience
Understanding of different attack types (e.g. DDoS, Social Engineering, SQL Injection, XSS, Phishing) and countermeasures
Self-motivated with a positive attitude
Fluent in English language
We offer:
Working in a developing and innovative European company within team of experienced experts
Social guarantees and competitive compensation package
Benefits associated with airline industry
Send your CV until 14 January, 2018
Please note that we will contact the successful candidates within 1 month after the last application date.
Background check will be conducted on all applicants, as well as restrictions that prohibit the hire in accordance with the law "On Aviation" Article 57.1. paragraph 4 will be evaluated.
AS "Air Baltic Corporation", Reg # 40003245752