Join airBaltic, apply for
Trainee at Revenue Management Department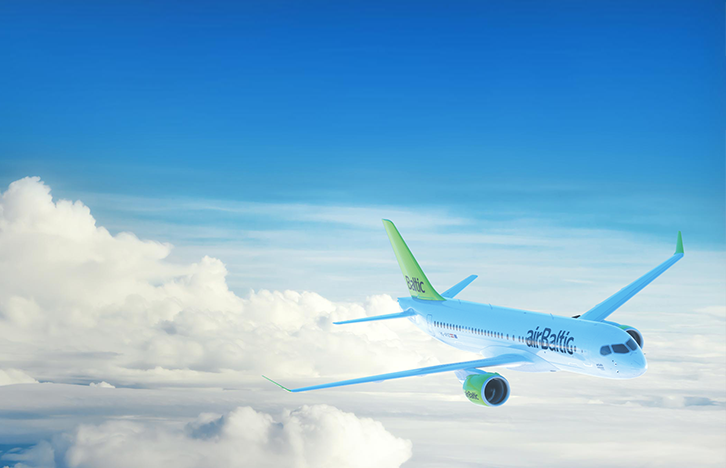 AirBaltic is one of the most desirable employers in Latvia. For several years we have been recognized as the Top Employer in various nationwide surveys. Stable company with more than 20 years of experience on the market and big promises for the future. We are dynamic and multinational – representatives from 30 nationalities are currently working with us. Our employees skills, knowledge, and competencies are the heart of any company's performance management process.
Revenue Management team is at the heart of our commercial function. The team work in an international environment with a real multi cultural and multi airline feel. The team is responsible for delivering the commercial revenue performance for airBaltic, maximising the revenue airBaltic can get for each flight in the schedule. This includes making sure that airBaltic has the right fares in each market at any point in time, and applying sophisticated yield management techniques to drive the right blend of those fares. We achieve this firstly by developing a clear understanding of what is happening in the marketplace; predicting demand for air travel, understanding competitor behaviour and analysing our commercial results. We can then form our commercial strategies and adapt them rapidly as market conditions evolve. We are searching for Trainee.
Tasks of the internship:
Perform market research by collecting data on general market trends, economical KPIs and competition
Compile and analyze gathered data by formulating it in relevant reports and presentations
Minimum qualifications:
Last year student or recent graduate of the study program of Economics or Business Administration
Good knowledge of Excel and PowerPoint, as well as searching possibilities in internet
Capability to learn fast, be precise and show initiative
Excellent spoken & written knowledge of English
Willingness to work in dynamic environment and positive attitude towards life
We are looking for a trainee for full-time unpaid internship, but we are ready to take into consideration study schedule
For succesfully completed internship we offer our trainee 2 roundtrip tickets to any of airBaltic destination of your choice after full 3 month of internship.
Period of the internship – minimum 3 month
Unique opportunity to play a key role in our efforts to grow airBaltic
Working in a developing and innovative European company
Multicultural working environment with professionals from 30 nations and unique networking opportunities
Kindly apply till May 18, 2018.
If you are interested in this unique opportunity to gain international work experience in the biggest airline in the Baltics, we look forward for your motivation letter and CV submitted via our online recruitment system.
Background check will be conducted on all applicants, as well as restrictions that prohibit the hire in accordance with the law "On Aviation" Article 57.1. paragraph 4 will be evaluated.
AS "Air Baltic Corporation", Reg # 40003245752