Join airBaltic, apply for
Product Owner, Data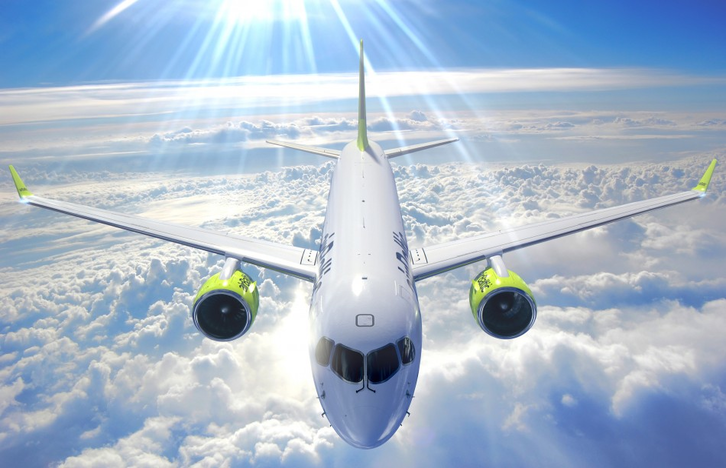 The time has come for airBaltic to take its digital presence to the next level. We have made a strategic decision to invest heavily in the state-of-the-art technology to support our customer centric vision and to transform the ways we work. However, having advanced tech solutions is not enough to reach our goal. airBaltic is seeking talents to join our international team and excel in building the next-generation customer experience. Be part of this digital revolution in travel and take your career to the new heights with the leading airline of the Baltic region.
As a Product Owner, Data you will be working with various stakeholders throughout the company to develop a deep understanding of airBaltic's current and potential customers and suggest actions based on those insights to grow airBaltic's business. You will be the one to create the overall model how to collect the data from various data sources. You will discover patterns, identify customer behaviours and needs to optimise conversion and customer experience. You will find answers to complex business challenges, provide analytical expertise to the commercial department teams. If you consider yourself to be that unique hybrid of data hacker, business analyst and communicator that maintains a strong customer focus, then we'd like to hear from you.
Responsibilities
Transform large, complex datasets into pragmatic, actionable insights for the commercial department teams
Research and develop methods for measuring and analysing customer value
Leverage data to drive airBaltic.com growth and to optimise related costs
Work on customer segmentation and profiling
Develop attribution models to optimise marketing spend and efficiency
Compile analyses to shareable reports and make presentations to a broad audience to shape strategic and operational decisions.
Requirements
Relevant university degree (Business/ Mathematics/ Statistics/ Economics/ IT) and at least 2 years of experience leading cross-functional analytics teams
Fluent written and spoken English
Experience making data-driven decisions, working with "raw" data, web analytics, CRMs, business intelligence systems, other big data sources
Team player yet perfectly independent individual experienced working with agile methods; self-motivated, able to work under pressure
Bonus points for: experience working with web personalisation engines and conversion optimisation techniques and/or knowledge of airline industry and related commercial processes.
We offer
Modern ways of work, including cross-functional teams, innovative tools, investments in the state-of-the-art technology
Working in a developing, stable and innovative European company
Competitive compensation package and social guarantees
Multicultural working environment with professionals from 30 nations and unique networking opportunities
Benefits associated with airline industry (yup, you're right, you will no longer care how much flight tickets cost).
Apply until October 31, 2017
Please note that we will contact the successful candidates within 1 month after the last application date.
AS "Air Baltic Corporation", Reg # 40003245752